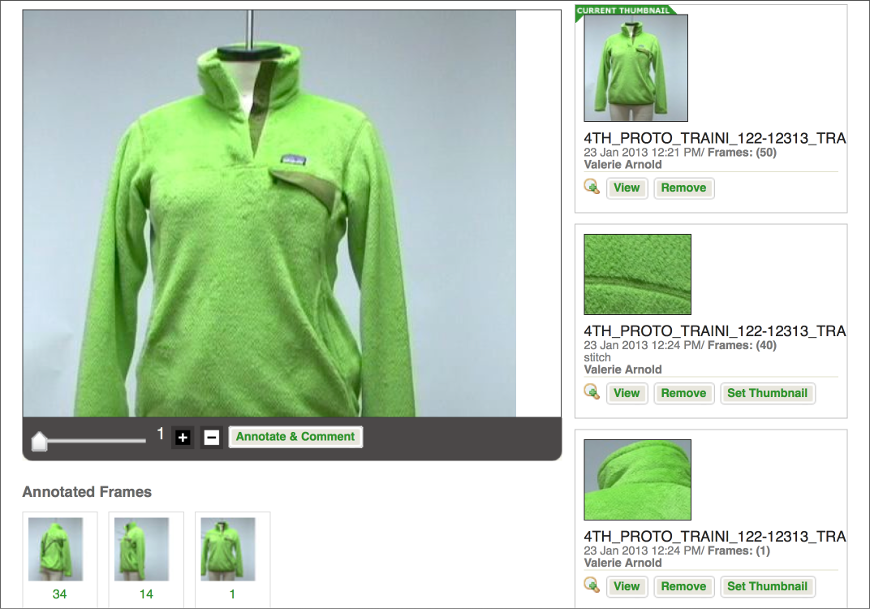 FastFit360, Patagonia Featured in STORES Magazine
FastFit360 and customer Patagonia are featured in the January 2014 issue of STORES Magazine. A leading retail industry publication produced by the National Retail Federation (NRF), STORES covers Patagonia's use of FastFit360's cloud-based apparel workflow solution in a case study entitled, "Getting the Picture."
The story, written by STORES' regular contributor Craig Guillot, describes how Patagonia has used FastFit360's technology to improve vendor collaboration and to reduce sample shipments and related waste.
Patagonia director of business operations Valerie Arnold told STORES the outdoor clothing company was attracted to FastFit360 because of the solution's easy implementation and compatibility with all vendors. STORES reported Patagonia is confident it will see "a significant reduction in prototype rate as the result of improved communications."
In addition to publication online, the January issue of STORES is distributed in print to the publication's 40,600 subscribers and also at Retail's BIG Show, the NRF's Annual Convention & Expo. To view the case study and the full issue, visit www.stores.org.